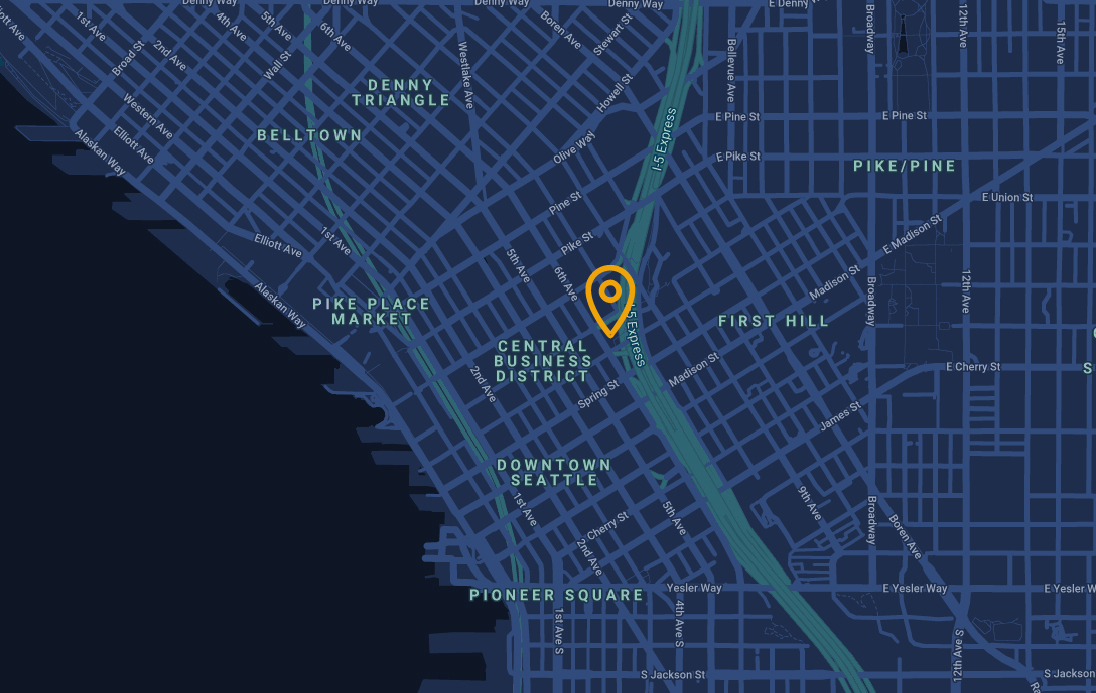 Telephone: (206) 583-0127
Toll-free: (800) 552-7236
Fax: (206) 583-0418
1200 6th Ave, Suite 850
Seattle, WA 98101
Our office is open Monday – Friday 7:30 a.m. – 4:00 p.m. To reach a clinical staff member outside of business hours, call the WPHP main telephone line and follow the prompts.
Directions
WPHP is the Park Place building in downtown Seattle. Our address is 1200 6th Ave, Suite 850, Seattle, WA 98101. Park Place is on the SE corner of 6th Avenue and University Street.
Parking Instructions
Park Place Garage:
Entrance located on 6th Ave. (between University and Seneca)
WPHP does not validate parking
Hours of operation: M-F 6:30 a.m. – 6:00 p.m.
Alternative Parking Lot:
Washington Athletic Club – 1409 6th Avenue
Entrance located on 6th Ave. between Pike and Union
Hours of operation: 24 hours
Quick Links
More from WPHP