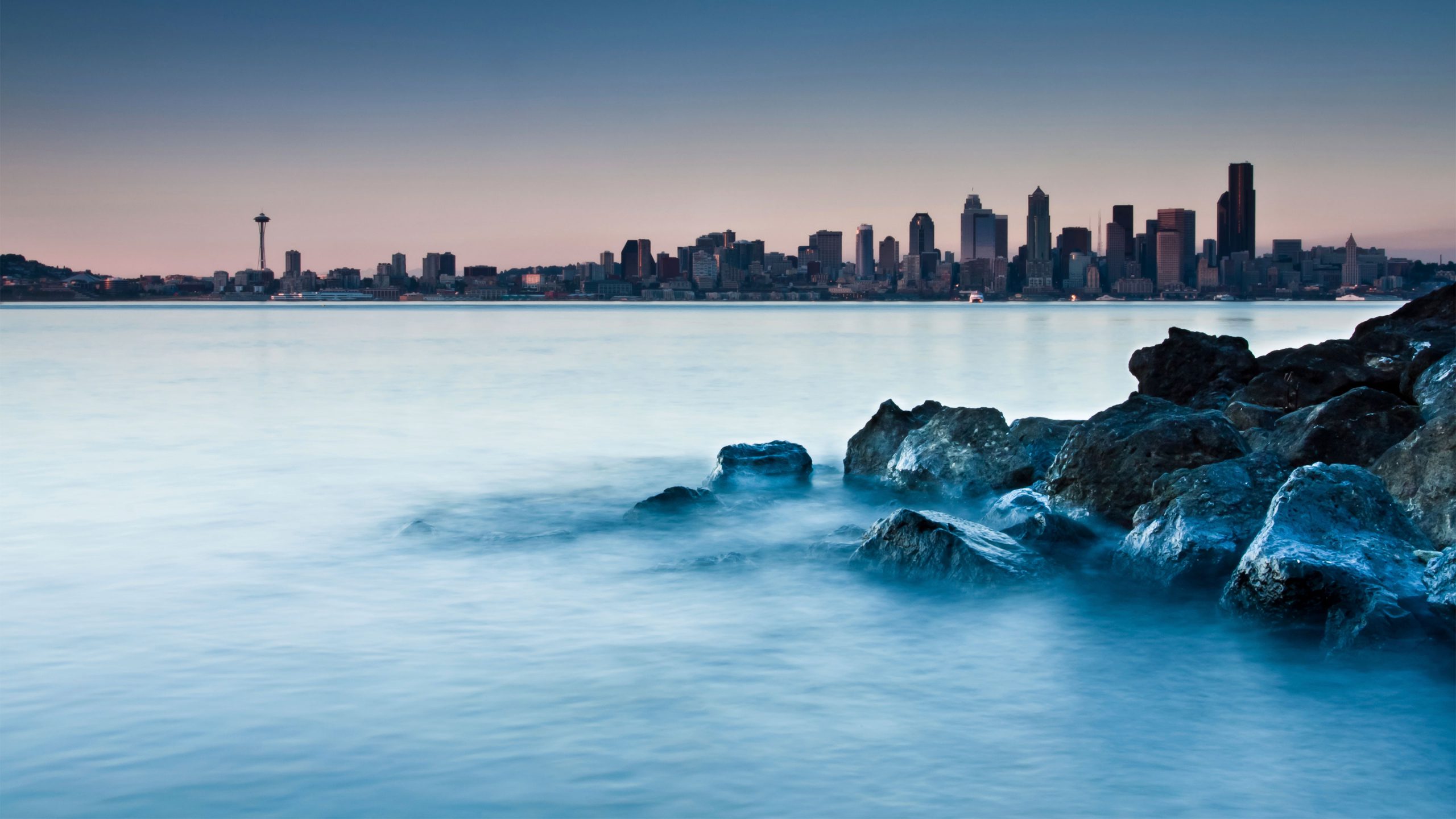 The mission of Washington Physicians Health Program is to facilitate the rehabilitation of health-care professionals who have physical or mental conditions that could compromise patient safety and to monitor their recovery.
A Message from the Directors
Dear Friends,
This Annual Report celebrates WPHP's 2019 accomplishments and honors our partners. While the work we do is complex, it is based on a simple and highly effective model deployed with accountability, consistency, and excellence. WPHP works — the health professionals we support, as well as their families, patients, and communities, all benefit from our efforts. None of this would be possible without the support of the licensees whose surcharges underwrite our work; the courageous compassion of those who reach out to us each year on behalf of themselves or a peer; the collaboration among the employers, organizations, professional associations, Boards and Commissions with whom we partner; and the dedication of our volunteer Board of Directors to guide our mission.
Thank you!

WPHP has made all the difference and given me my life back.
- WPHP Participant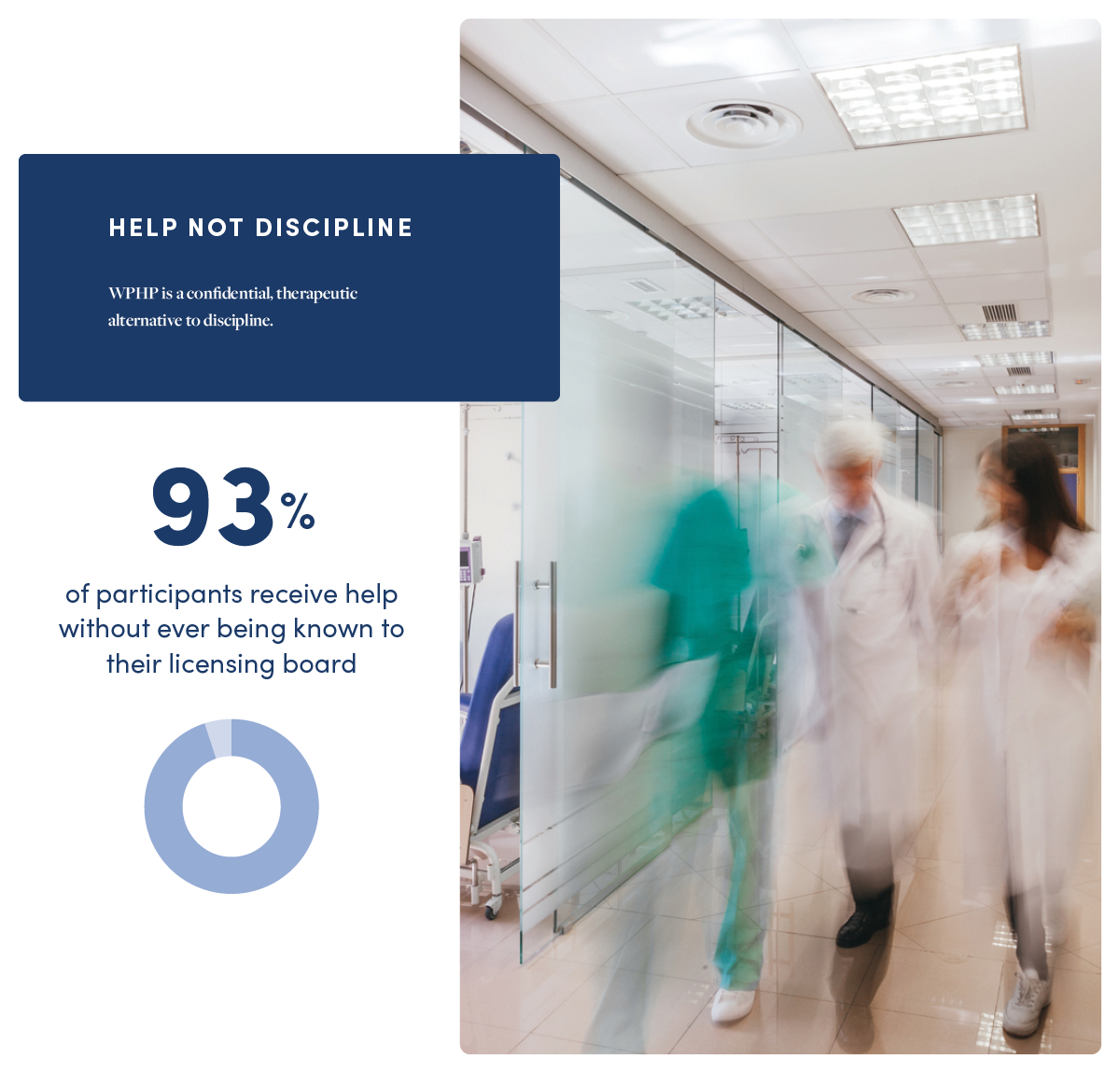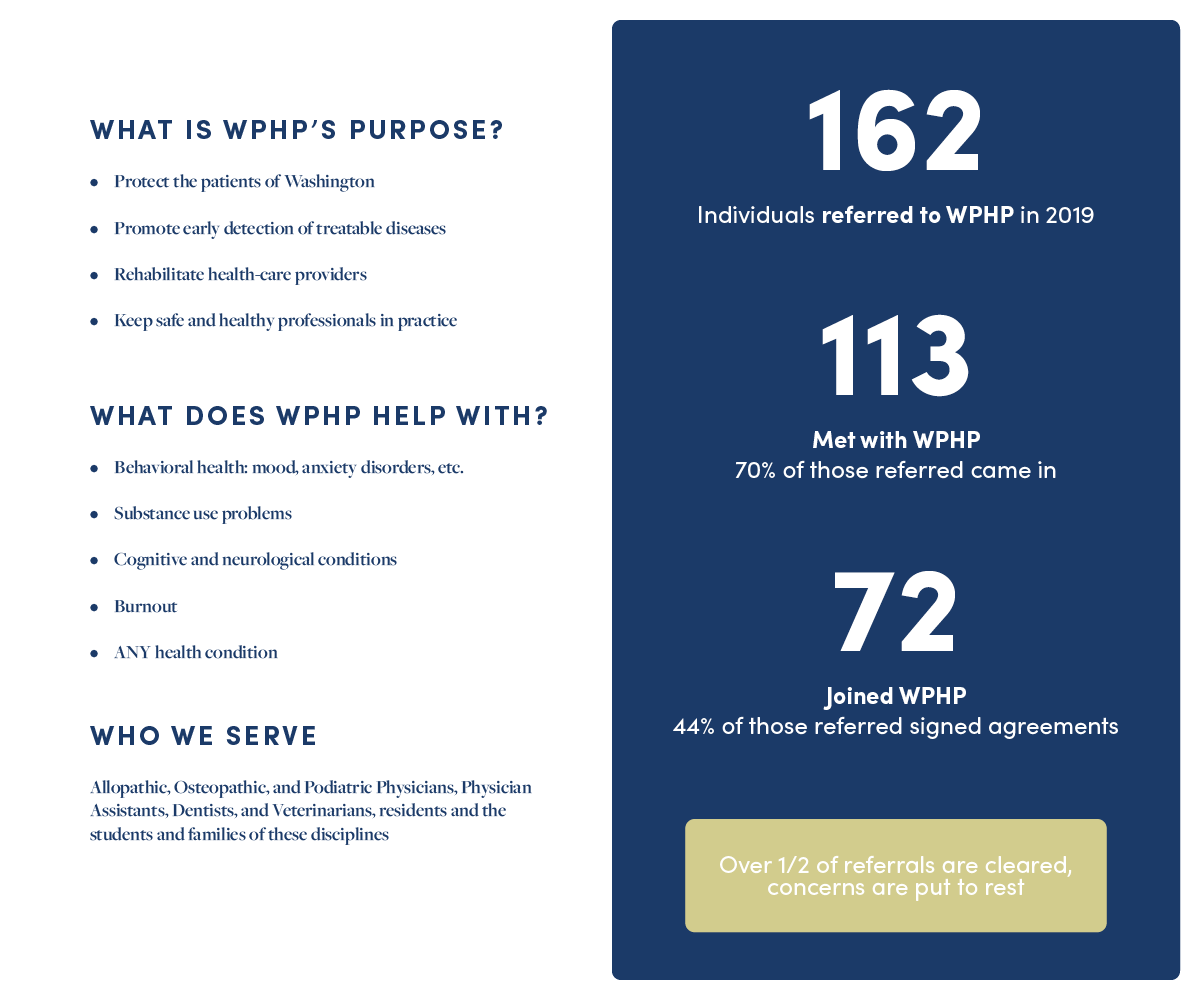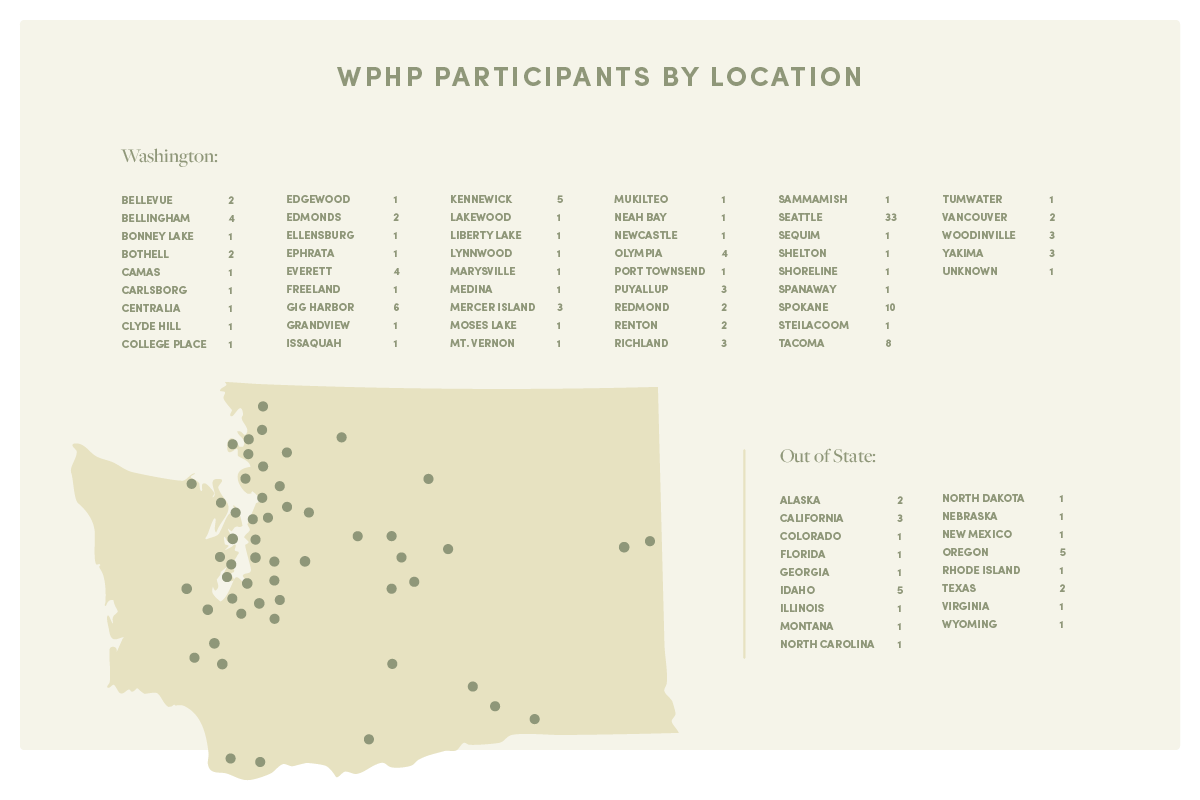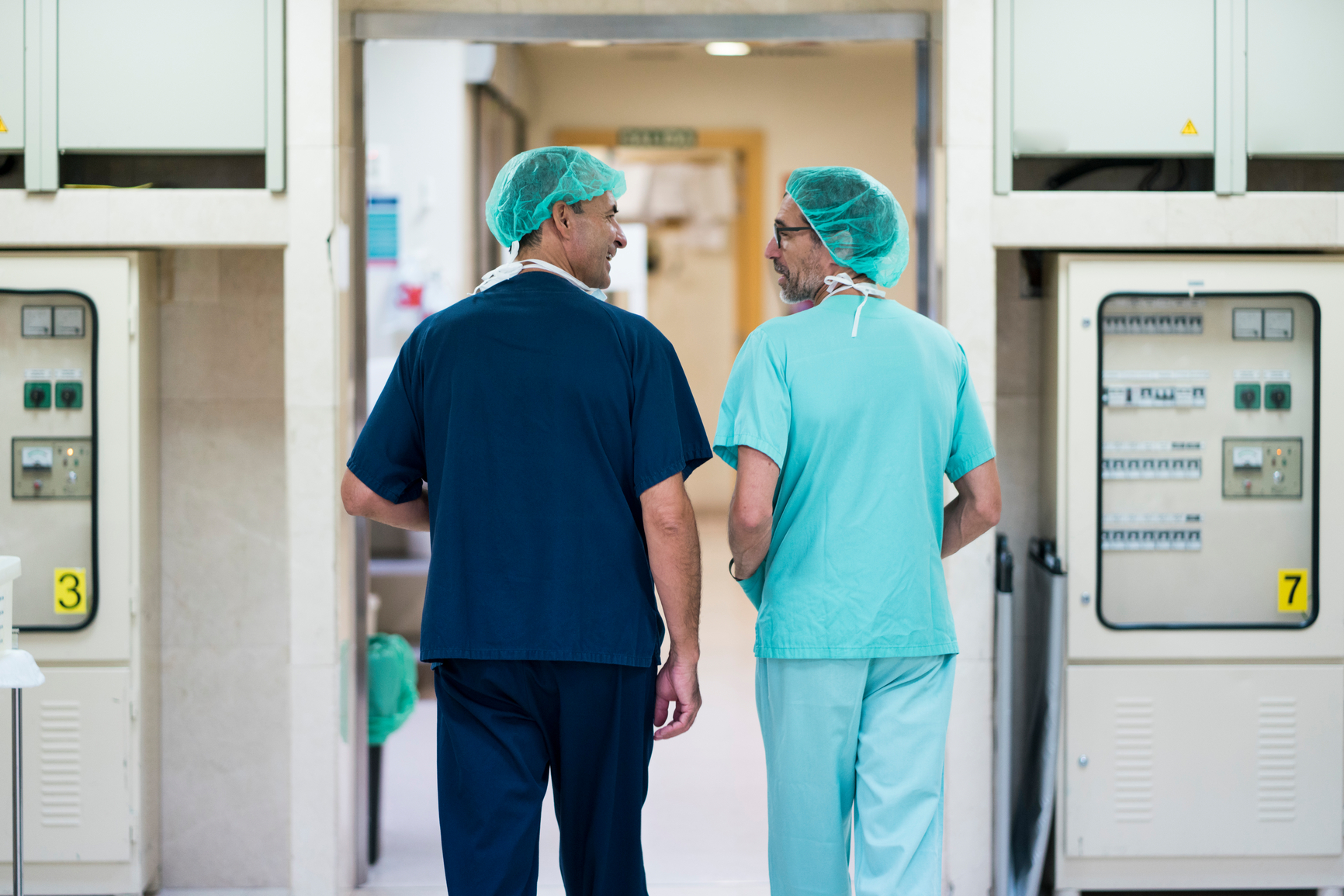 Benefits extend beyond addressing the impairing illness.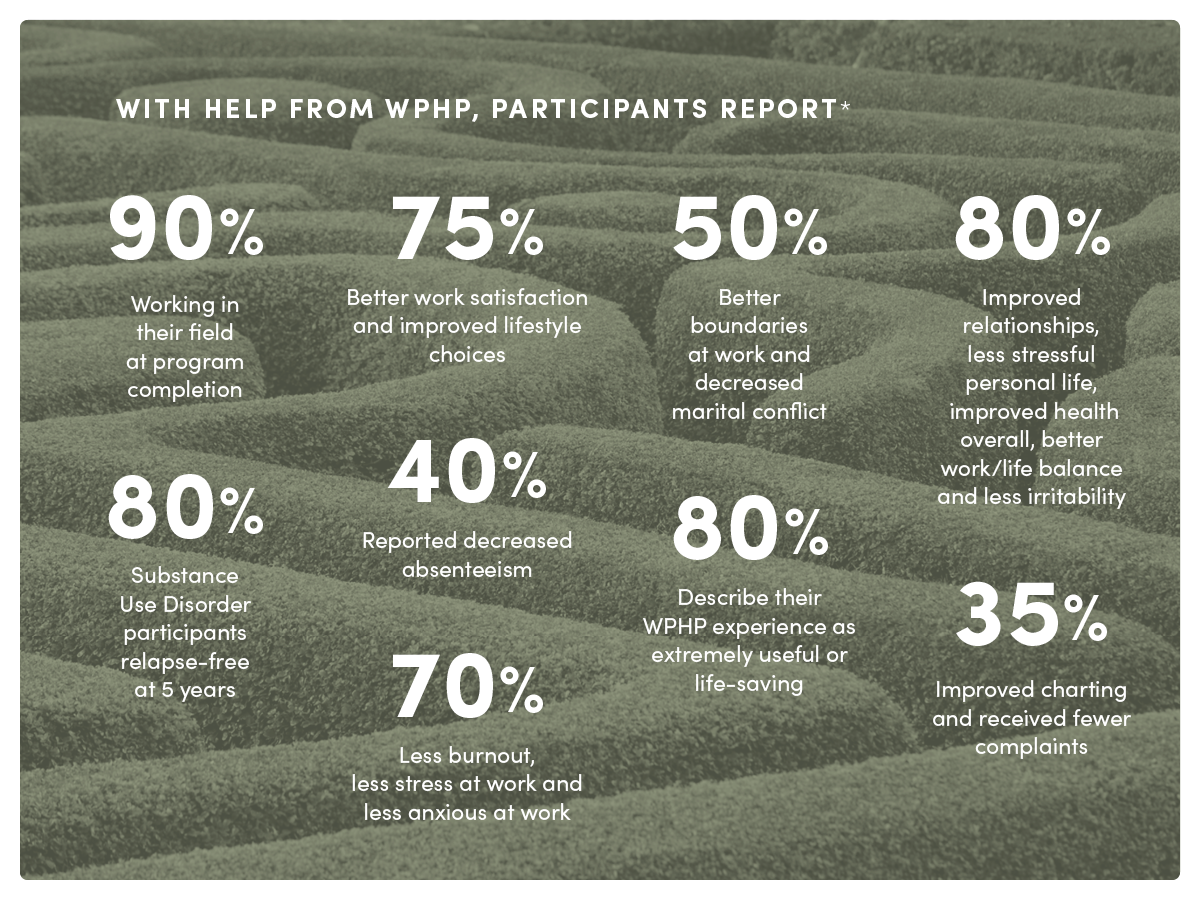 WPHP Reduces Burnout
*Statistic indicates the proportion of WPHP participants reporting improvements they attribute to the program.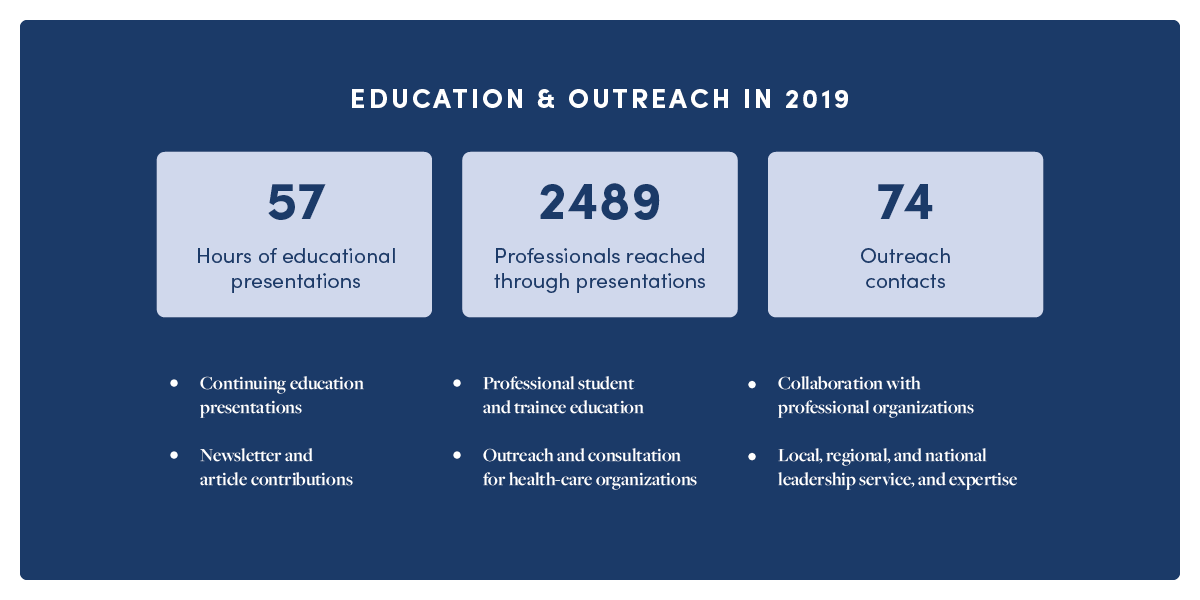 From the start, the professionals at WPHP were empathetic and reassuring. I felt their support. They emphasized they were there for me and were available. My options were clarified, and they honored the highest standards of wanting me to succeed and ensuring that my care of patients would not be compromised.
- WPHP Participant
2019 Financial Snapshot

Donations Support Financial Assistance
On the strength of philanthropic contributions from many individuals and organizations, WPHP provided $26,415 in grants to participants in need during 2019. These contributions supported 34 participants to access evaluations and treatment, as well as our Annual Reunion and ongoing WPHP services. We are deeply grateful to our donors for this support.
Edward Walker, MD, MHA
Lon M. Hatfield, MD, PhD
Paris Kallas, JD
Thomas J. Curry
Rob Benedetti, MD
Mary Collins Murphy, RN
Brad McPhee, DDS
Tom Miller, MD
Kristin Kenny
Antonio Pedroza, MD
Brenda Suiter, MHA
Matt Layton, MD, PhD
John Wynn, MD, DFAPA
Lyle Larson, PA-C, PhD
Quick Links
More from WPHP